SoF logger
With the SoF logger, you can monitor and control your server remotely.
Checkout the readme file to find out more, or download the Linux or Windows version to try it.
Window configuration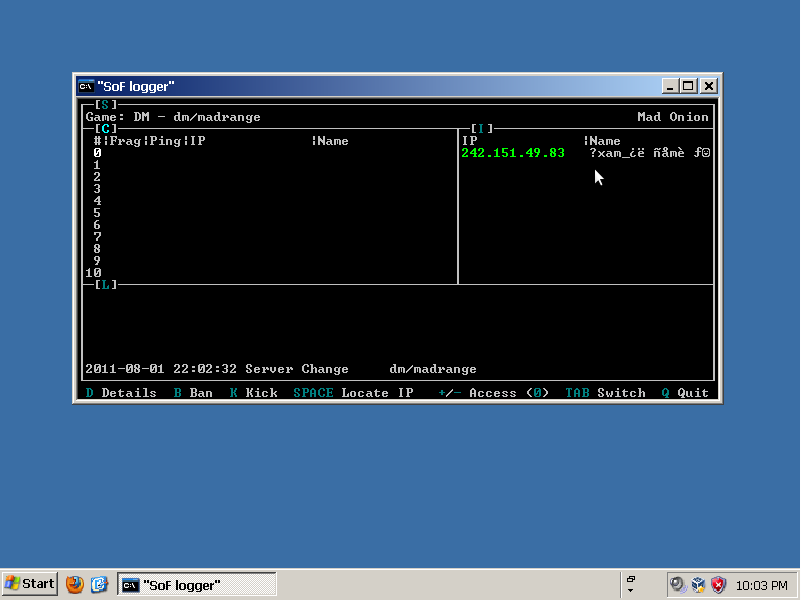 The default font and window size aren't really usable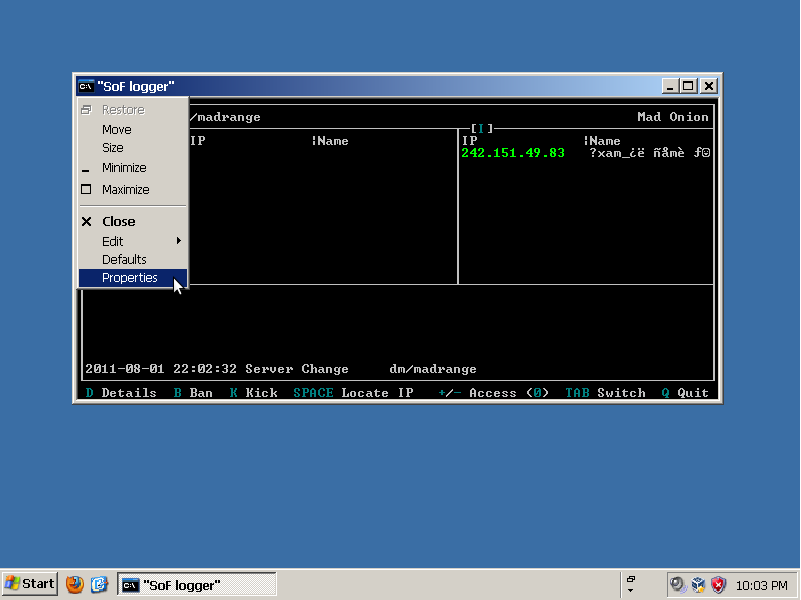 Open the properties dialog to change some settings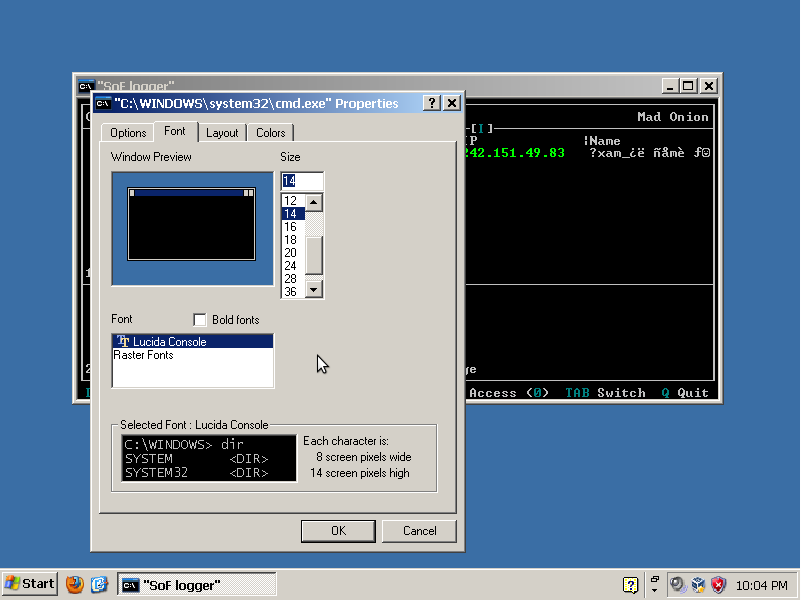 Change the font to Lucida Console (and choose a nice font size)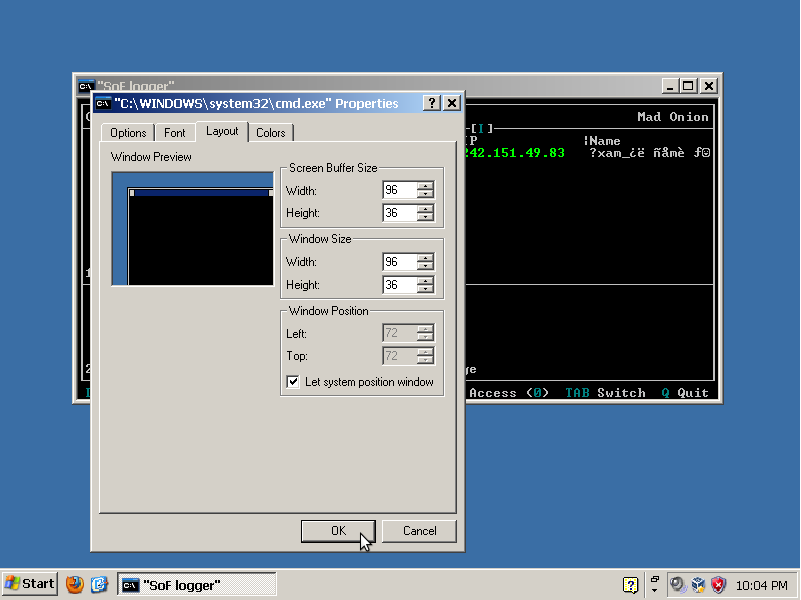 Change the window size to something that fits nicely on your screen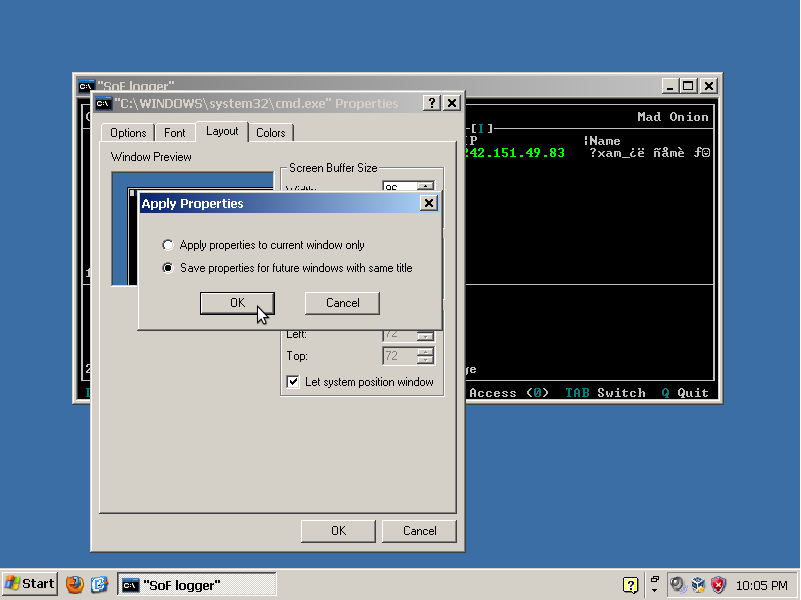 Make sure to save your changes for all future windows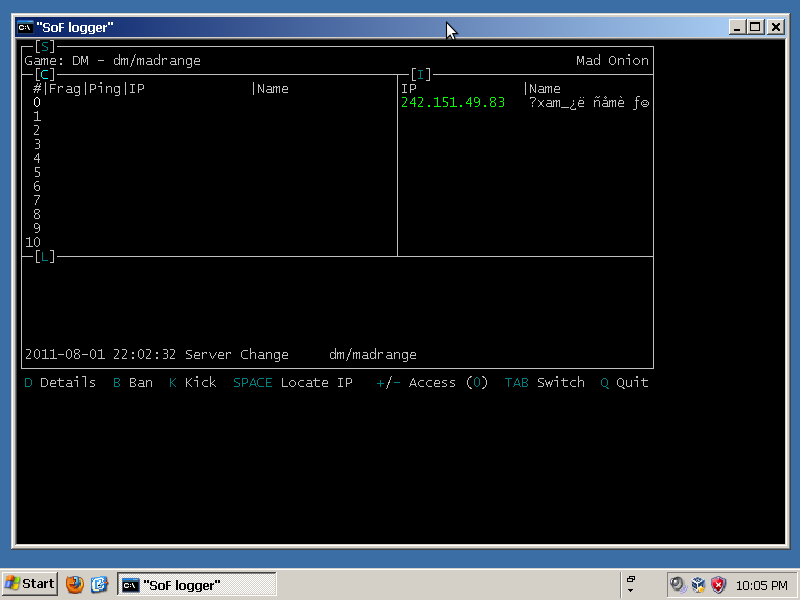 Things look even worse now, but don't despair. Quit the logger and start it again.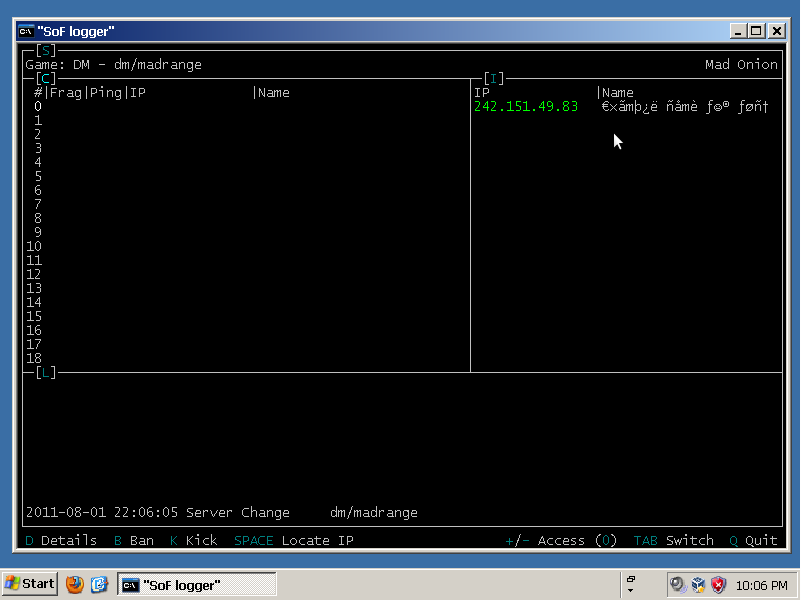 All characters are displayed now